For years, Reliance Health has had a goal to own a space that would allow us to once again offer a variety of programs under one roof. We have drawn plans to build, we have explored vacant mills, we have toured offices for sale but we had yet to find the right space.
For the past year, discussions have been taking place to purchase a building that meets our many needs: keeps us in downtown Norwich, allows for synchronicity between programs, accommodates our growing square footage demands, is well maintained and accessible, offers parking, and provides flexibility for creative programmatic growth. That space is now ours!
On October 2nd, Chelsea Reliance Realty (the real estate holding company for Reliance Health) became the new owner of 2-6 Cliff Street. With several day programs already in place at the building, including our Outpatient Clinic, we are focused on bringing programs together, providing increased accessibility, and enhancing service offerings.
Our agency has experienced rapid growth and expansion since its inception in 1976. We started as a single-staffed drop-in center for those transitioning to the community from Norwich Hospital. We now operate 18 day programs out of 8 buildings scattered throughout Norwich, in addition to 11 residential homes throughout Eastern Connecticut. The purchase of 2-6 Cliff Street aligns with our name change and strategic plans of growth in holistic care. The 2-6 Cliff Street site, which has been well maintained by the Lord family, is an ideal location for both our current and future expansion plans.
The purchase of 2 Cliff Street is an economical investment in the future of Reliance Health and solidifies our commitment to each other and our community. We are excited to begin this adventure with our staff, members, and community.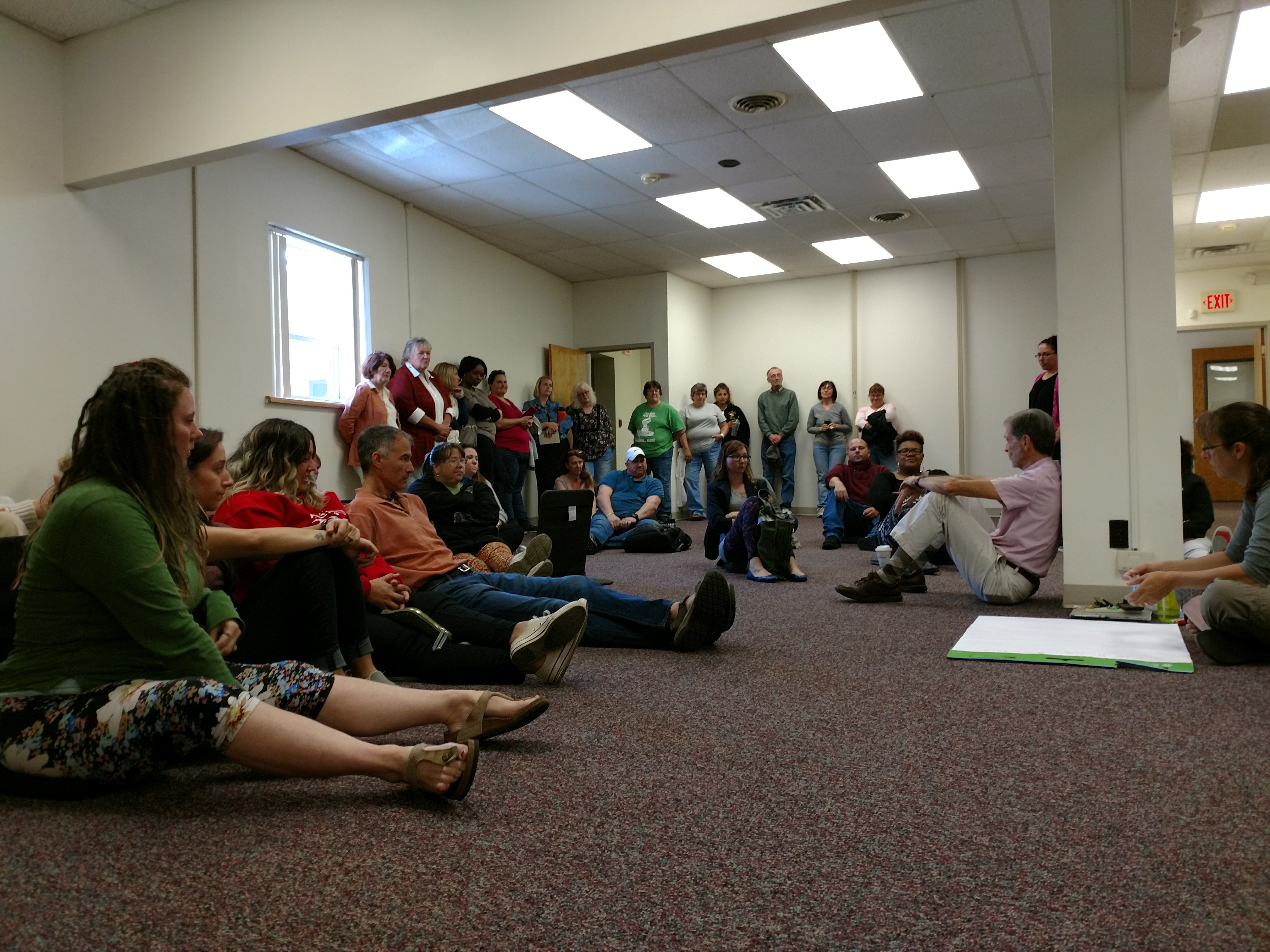 Staff and members meet to discuss the future of our new space.