Creating Respectful and Ethical Relationships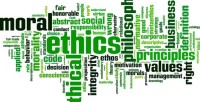 From July 18, 2017 9:00 am until July 18, 2017 1:00 pm
This workshop will address the importance of following ethical guidelines and setting boundaries in working with a high risk clientele. Through the use of a variety of teaching methods, participants will learn skills, process ethical dilemmas and cultivate new insights into how to develop professional boundaries.

Learning Objectives include:

* Understand of definitions and need for ethics and boundaries
* Identify the variety of ways ethical dilemmas arise and how to manage them
* Identify the personal and professional challenges of setting boundaries
* Understand professional versus personal caring and how to cope with these feelings
* Identify personal and organizational strategies for boundary setting and your businesses' ethical guidelines

4 CEU Credits will be provided
Cost: $75
Reserve your spot by registering here.