August First Friday - Our Piece of the Pie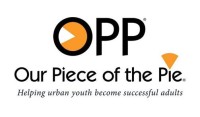 From August 04, 2017 6:00 pm until August 04, 2017 9:00 pm Save to calendar
Combining History with Creativity: Youth Engage in the Community

Our August First Friday will host Our Piece of the Pie's Traveling Mural project funded through the Regional Initiative Art Grant through the Connecticut Office of the Arts.

For more than six months, youth at Our Piece of the Pie (OPP) have worked together to design and prepare an 8-foot mural which details a youth's impact on the future of Norwich, Connecticut.

Join OPP youth artists as they show off their larger-than-life mural!

This project is supported in part by the Southeastern Connecticut Cultural Coalition in partnership with the Connecticut Department of Economic and Community Development, Office of the Arts, and the National Endowment of the Arts.